Minus the overconfidence, the Newport Harbor football team rode in to Cerritos College Friday night much like Custer's troops in to Little Big Horn. Lying ready in wait were the Los Alamitos Griffins and their enthusiastic homecoming crowd.
Los Al didn't waste even half a minute defending its turf, scoring on the first play from scrimmage – a 60-yard touchdown pass that set the tone for a 42-7 Sailors defeat in the Sunset League contest. Newport Harbor drops to 3-3-1 on the season, 0-2 in league play.
The Griffins dominated on defense and scored all their points in the first half. Los Al scored touchdowns on five of their first six possessions, adding a punt-block touchdown late in the second quarter for a 42-0 lead before the homecoming queen was crowned.
"They were just much more physical and more experienced," Harbor head coach Peter Lofthouse said of the defending league champs. "We had to learn a valuable lesson; when young guys make mistakes, our players have to have a short memory and not compound the mistakes."
To that end, the Sailors made adjustments at halftime that produced better results and salvaged some pride for the bus ride home. Under the mercy-rule continuous running clock, Harbor shifted to a quick-hitting passing attack that offset the relentless Los Al pass rush that had already logged four sacks and shut down the run game. Sophomore quarterback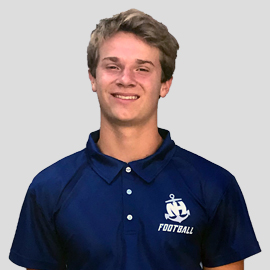 Lavin, ColeCole Lavin connected on 11 of 17 passes in the second half including a 20-yard touchdown strike to senior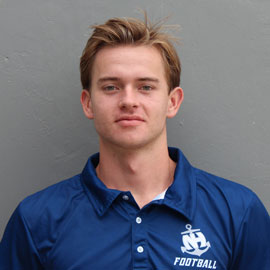 McCrory, RoryRory McCrory in the fourth quarter to avoid a shutout.
Lavin finished the night 17 of 26 passing for 184-yards with the one touchdown and an interception. Junior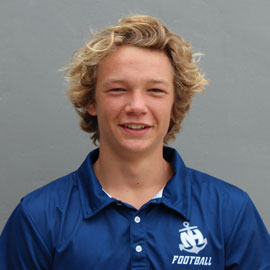 Goltz, AidanAidan Goltz grabbed 8 receptions for 111 yards. Sophomore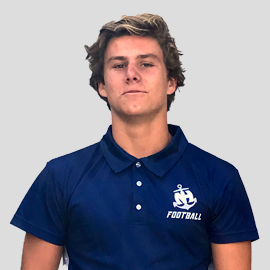 McCoy, JustinJustin McCoy was the leading rusher with 20-yards on three carries. McCoy also caught four passes for 49 yards.
"At the very beginning of the second half they still had their first unit in and we were able to move the ball better so we felt pretty good about that," Lofthouse reflected on the positive. "We had our growing pains in the first half, we were better in the second half, but we need to be better overall."
The Sailors (3-3-1, 0-2) remain on the road for their next game, a Thursday night, October 11 meeting with the Edison Chargers (3-4, 1-1). Kick off is at 7:00 pm at Huntington Beach High's Cap Sheue Field.
– Matt Morrison