An ERA is defined as a sustained period of notable significance.
In the case of Newport Harbor Football, the Jeff Brinkley era was three decades of excellence. After the 2017 season, the revered long-time Sailors head coach retired, leaving a championship legacy and large footprints to follow in. For the first time since 1986, the Sailors would be under the guidance of a new leader; welcome Peter Lofthouse.
In February, the job opening was posted on the district's website:  Head Football Coach at Newport Harbor High School.  The position attracted more than fifty applicants.  In the end, the 37-year old Lofthouse was selected in April of 2018.
Lofthouse was still on staff at San Diego Mesa College, and a bit behind the eight-ball in terms of preparation for the fast-approaching season. In short order, Lofthouse was tasked with finishing his current teaching contract at Mesa, organizing a staff, getting to know players, and revamping a program that had fallen on hard times in recent seasons – yet still reverberating an echo of success. In his first year, Lofthouse and his staff inspired a foundation of optimism constructed on the principles of dedication and hard work.
After a fast start eclipsed the 2017 win total with victories in three of their first four games, the young Sailors drifted through a squall of the toughened-up Sunset League schedule. With powerful Corona del Mar joining the league alongside other CIF contenders Los Alamitos and Edison, Harbor went winless in conference play and finished with a 3-6-1 overall record.
The early-season surge included an impressive 30-13 opening game victory over Sequoia High from Northern California, an even better 35-13 home win over University High of LA, before a thrilling 28-21come-from-behind victory on the road at Santa Monica and a similarly exciting rally the next week to salvage a 20-all tie at San Marino.
"While we didn't get all the results we wanted in terms of wins and losses – and be able to make the playoffs – the kids worked their butts off," Lofthouse reflected, "the seniors especially."
"As with change, comes opportunity," wrote Lofthouse in a pre-season message to players and parents. Opportunity would present itself in many forms throughout the 2018 campaign.
This year's team featured a small corps of experienced senior leaders that included defensive standouts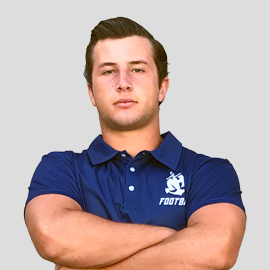 Bailey, BrianBrian Bailey,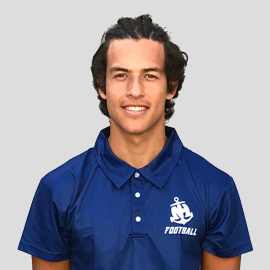 Phillips, JackJack Phillips, Gabe Galdamez,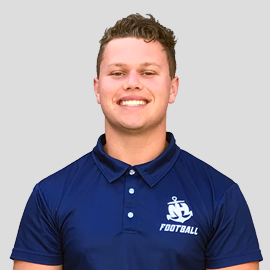 Spence, ConnorConnor Spence and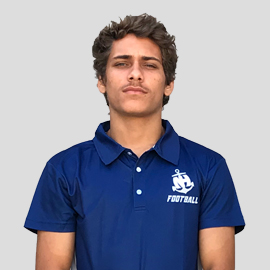 Cruz, RaphaelRaphael Cruz; offensive line anchors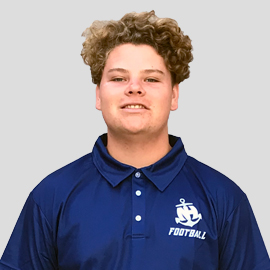 Schmitt, DylanDylan Schmitt,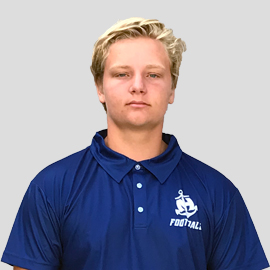 Kearns, RyanRyan Kearns and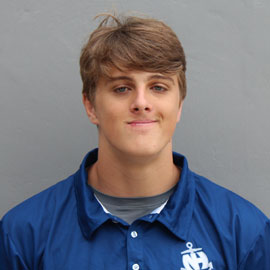 Osumi, AustinAustin Osumi along with runningback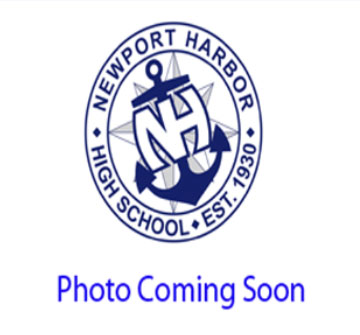 Gregg, CollinCollin Gregg. The bulk of positions were up for grabs among a roster of young, hungry, and talented but inexperienced underclassmen.
Gregg had a brief but spectacular senior season that lasted less than a half of the first game. He sparked the Sailors new fast-paced offense with the first touchdown of the year, throwing a 58-yard halfback pass to junior receiver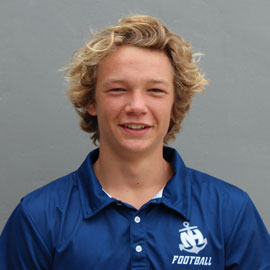 Goltz, AidanAidan Goltz, igniting the victory over Sequoia. After rushing for 48 yards on six carries – an average of 8 yards per attempt – Gregg injured his knee in the second quarter. Torn ligaments would require surgery and his too short senior season was over.
From the first game forward, Goltz quickly opened eyes as an offensive standout. His consistent production and knack for making clutch catches in crucial situations earned him status as an elite receiver in the Sunset League and among the top-20 in all of Orange County. Goltz averaged close to 7 receptions per game, finishing the season with 66 catches for 883 yards and three touchdowns – statistics that still don't measure how good his season really was.
"He's definitely a playmaker," Lofthouse said of the junior wideout who returned to the program after skipping his sophomore year – with some urging from the new football coach who noticed Goltz on the lacrosse pitch last spring. "He's a kid I think colleges are going to be interested in for football. He's gonna have a great year next year, I really believe it."
Developing the Sailors passing game was a process that saw four different quarterbacks start throughout the season. Junior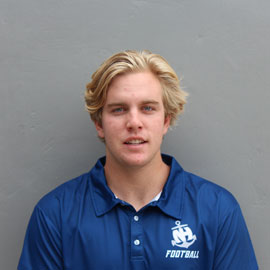 Liolios, ClayClay Liolios started the first two games before giving way to senior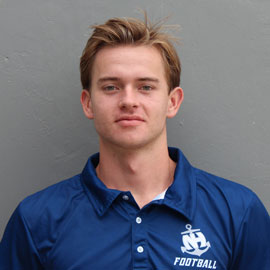 McCrory, RoryRory McCrory, both of whom performed respectably. By the fourth game however, it became clear that backup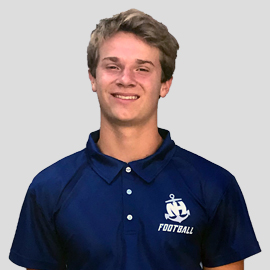 Lavin, ColeCole Lavin, a sophomore who gained experience starting three JV games while seeing spot duty on varsity, was the player with the most promise at the position. Senior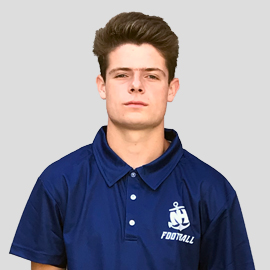 Testa, AndrewAndrew Testa also saw action and started the final game of the year.
In his first varsity start, on the road at Santa Monica, Lavin proved his coach's confidence was well placed. Lavin completed 24 of his 45 pass attempts for 276 yards and one touchdown. More significantly, he recovered from throwing a late interception returned for a score, displaying his poise and passing talent in leading a come-from-behind game-winning drive that secured the victory in the closing seconds. A week later, also on the road, Lavin showed similar fortitude in leading a late comeback to earn a tie at San Marino. Unfortunately Lavin finished the season on the sideline with a broken collarbone suffered in the Battle of the Bay, the second to last game on the schedule.
"Cole is a young, talented, upstart quarterback," said Lofthouse. "Getting all that experience he got this year, he'll be so much more prepared for what next season is going to entail. As he becomes better as a quarterback, the team is gonna become better. He's gonna be a heck of a playmaker next year."
Fellow sophomore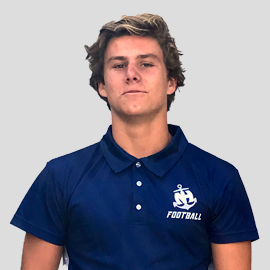 McCoy, JustinJustin McCoy was another young player who made the most of his opportunity and inspired optimism for the future. After Gregg's injury, junior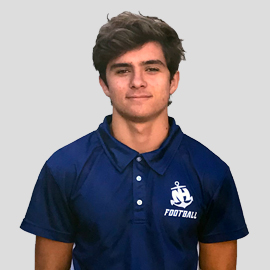 Keliikoa, JakeJake Keliikoa stepped in at runningback and was productive when healthy. Keliikoa suffered a leg injury early in the fourth game that opened the door for McCoy, who was converted from defense to offense to provide depth. Good switch. McCoy completed the Santa Monica game with 89 yards rushing on 23 carries with two touchdowns including the game winner. He emerged as a tough inside runner and receiver out of the backfield that Harbor could depend on. McCoy rushed for 109 yards and three touchdowns the next week at San Marino and finishing the season with over 400 yards and six TD's.
In addition to Goltz, the receiving corps was solid with seniors McCrory (after switching from quarterback) and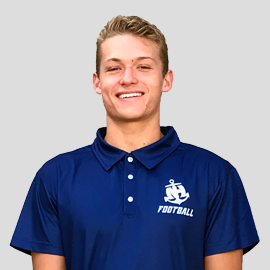 Reid, RoninRonin Reid (before switching to defense) contributing consistent play. Juniors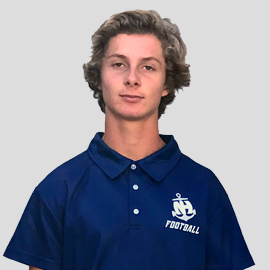 Walker, MasonMason Walker and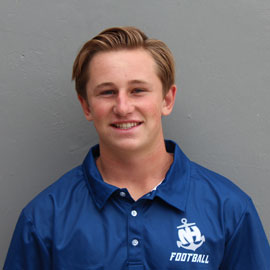 Lemmon, RichardRichard Lemmon were both dependable options showing excellent promise as they gained starting experience. Senior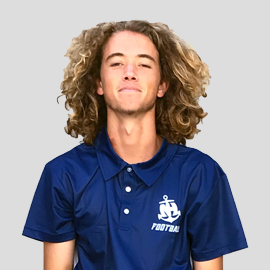 Bell, LantzLantz Bell was a late-season contributor. Liolios started at tight end and on the defensive line after his stint as the signal caller while late-comer Ethan Barnes showed ability as a playmaking tight end after joining the team in the fall.
The Harbor defense was anchored by front-liners Phillips, Galdamez, and Spence with strong linebacker play from Bailey and juniors
Koste, ChadChad Koste and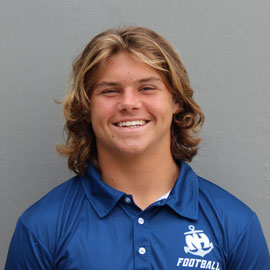 Brigandi, JohnnyJohnny Brigandi. Koste, a returning first-team All League performer, was even better in his junior season and led the team in tackles.
With cornerback Cruz the only experienced player returning in the defensive backfield, the secondary was in development for most of the season. The speedy Cruz was the Sailors best one-on-one coverage player and a standout return man on special teams but injuries limited his playing time through different portions of the season. Junior safety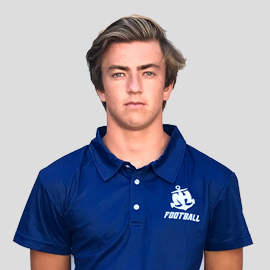 Morrison, MichaelMichael Morrison was dependable in pass coverage and a solid last-line tackler while starting all ten games. Morrison led the team with two interceptions on the season.
A rotation of players filling out the secondary around injuries featured juniors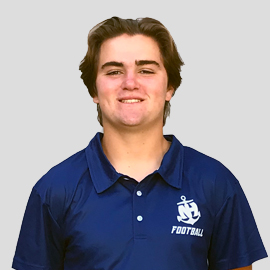 Duffy, BrendanBrendan Duffy,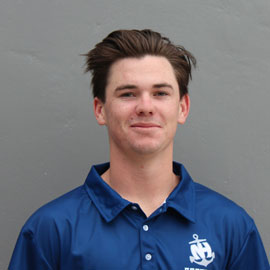 Hatfield, LukeLuke Hatfield and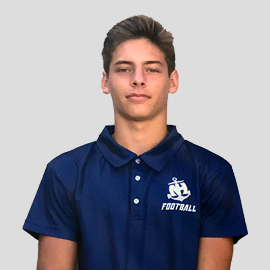 Muro, AustinAustin Muro, along with Reid after the mid-season switch to defense, with all providing strong support while often shifting to new positions from week to week.
After some early-season competition for the place kicker position, the staff settled on the right foot of junior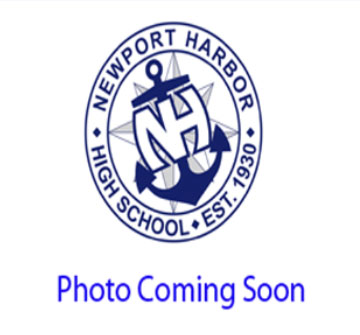 Starnes, JackJack Starnes. Starnes did not disappoint, hitting on all four of his field goal attempts and every extra point try throughout the year. Lemmon stayed on the field for every fourth down as the team's punter in all ten games.
With the foundation settling on a first season that showed progress with limited results on the scoreboard, Lofthouse is encouraged by the attitude and effort the team displayed working under an entirely new coaching staff.
"They key was our seniors are a great group of kids and they worked their tails off and really helped us establish a culture that in the future is really going to help us be a powerhouse again," the Head Coach said. "Our young guys are talented, we had a young team that got a lot of experience and there are so many lessons that I learned, being my first year in high school."
– Matt Morrison