Friday, Oct 26 at 7:00 p.m.
Away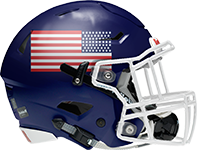 Sailors Falter in Season Finale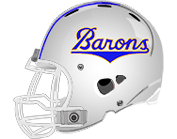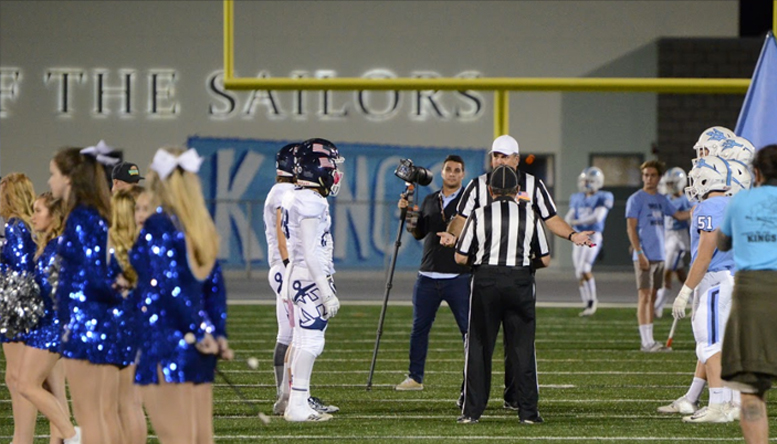 Sailors Falter in Season Finale
A strong overall effort to earn a victory in its final regular season game was pockmarked with critical mistakes as the Newport Harbor football team fell to Fountain Valley 34-21 at Huntington Beach High. The loss left the Sailors scraping barnacles at the bottom of the Sunset League standings with no shot at an at-large bid to the CIF playoffs.
Harbor finished the season with a 3-6-1 overall record, 0-5 in league play under first-year head coach Peter Lofthouse. Despite the finish, the program exceeded last year's win total and showed cohesion and determination throughout the season with a nucleus of underclassmen playing key roles.
Both exciting and excruciating, the Fountain Valley game hinged on several turnovers. The Sailors defense gained the advantage early with first quarter interceptions by senior linebacker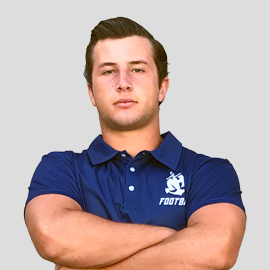 Bailey, BrianBrian Bailey and junior safety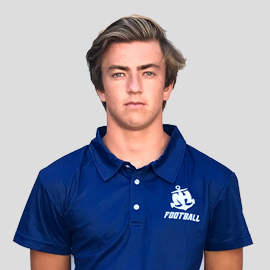 Morrison, MichaelMichael Morrison to give the Harbor offense scoring opportunities.
Senior quarterback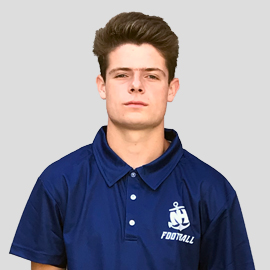 Testa, AndrewAndrew Testa stepped in for his first varsity start in his final high school game and scored the first touchdown of the night – and of his career – on a 4-yard reception off a halfback pass from sophomore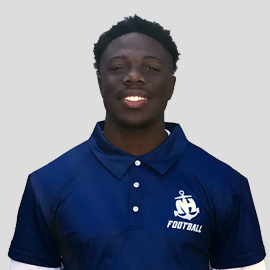 Seward, BrandonBrandon Seward. Testa took over the signal calling duties in the final week after sophomore starter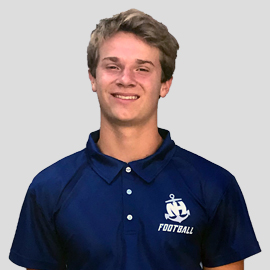 Lavin, ColeCole Lavin was lost to a broken left collarbone in the Battle of the Bay.
With the score 7-6 Harbor in the second quarter, Testa led an impressive 67-yard drive, hitting 7 of 9 passes culminating with junior receiver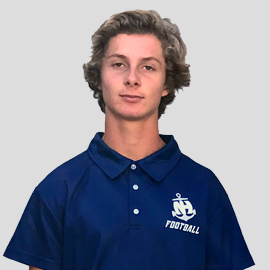 Walker, MasonMason Walker's 6-yard touchdown grab to extend the Sailors lead. Harbor held a 14-12 advantage at the half after Fountain Valley scored on a second long touchdown pass just before the break; the Sailors defense denied both 2-point conversion tries.
"Offensively we did a good job moving the ball," Lofthouse assessed before appropriately adding, "we squandered some opportunities in the red zone with a couple turnovers."
A mishandled snap ruined a goal-to-go opportunity in the first quarter and a more painful end zone interception thwarted a strong drive on the Sailors first possession of the second half. The Barons turned the momentum and took the lead on an 18-yard touchdown run to cap an 80-yard drive. Fountain Valley led 20-14 after the 2-point conversion was good.
The Barons extended the lead to 34-14 with two more touchdowns in the fourth quarter while the Sailors offense stalled behind three more interceptions and a second lost fumble. Testa hit senior receiver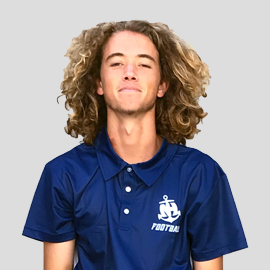 Bell, LantzLantz Bell with a 4-yard touchdown late to close out the final score at 34-21.
Junior receiver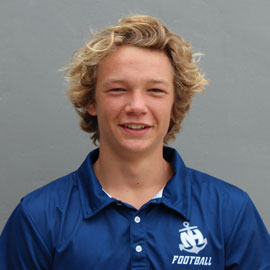 Goltz, AidanAidan Goltz displayed again why he is the Sailors most dependable offensive threat with several big plays on unofficially 9 receptions for 135 yards. Sophomore runningback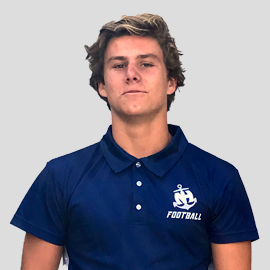 McCoy, JustinJustin McCoy turned in a solid game with over 60 yards rushing and recovering an onside kick. Senior kicker Jack Starnes hit all three of his extra point tries for Newport Harbor.
"In the second half we were moving the ball well but just kept turning it over. And then defensively we unfortunately just lost some gas and tired out and started making some really bad missed tackles," Lofthouse said. "That's what really caused everything to tailspin in the second half."
– Matt Morrison
Tar Football Looks to Finish Strong Against Fountain Valley
The Newport Harbor football team is preparing for the end of the regular season, and likely the end of their 2018 campaign, when the Sailors take on Fountain Valley Friday night at Huntington Beach High. Kickoff is set for 7:00 pm.
With little chance of gaining a playoff spot, the Sailors (3-5-1, 0-4) are focused on earning a Sunset League victory against the Barons (4-5, 0-4). Both teams are winless in league play and are similarly motivated avoid the last-place finish.
The game is officially Harbor's fifth-straight road game to end the schedule although last week's loss to Corona del Mar in the Battle of the Bay was played on the home turf at Davidson Field. The task for Tar football against Fountain Valley will be a little tougher with the loss of sophomore starting quarterback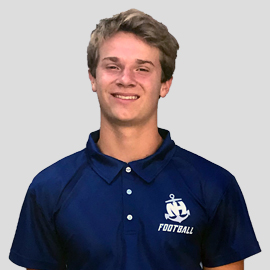 Lavin, ColeCole Lavin, who suffered a broken left collarbone against CdM.
"Losing Cole was definitely a big shot that hurts a lot," said Harbor's first-year head coach Peter Lofthouse. "He started developing some rhythm in the offense, he'd been improving week in and week out, so to lose him before Fountain Valley is definitely one that will sting for a while."
Lofthouse indicated there would be a quarterback competition during the week to determine the starter for Friday night's game. Senior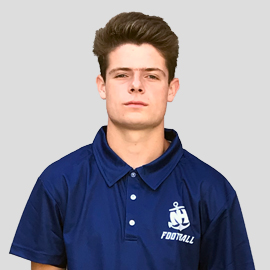 Testa, AndrewAndrew Testa took over for the injured Lavin against CdM and led the team on a late fourth-quarter scoring drive, completing eight of ten passes culminating in a 13-yard touchdown to senior Rory McCrory.
McCrory scored both Tar touchdowns against CdM and is now the other contender to take snaps at quarterback this week. McCrory started the third game of the season at QB and was solid in a 35-13 over University of LA. The emergence of Lavin prompted a position switch for McCrory to receiver. Junior tight end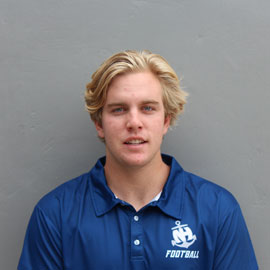 Liolios, ClayClay Liolis also has experience at quarterback as the starter in each of the first two games.
Regardless of who calls the signals, the Sailors will need its best effort from an offensive line anchored by seniors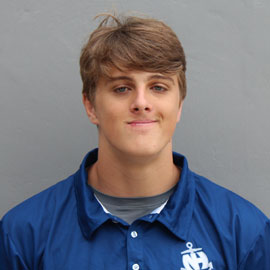 Osumi, AustinAustin Osumi,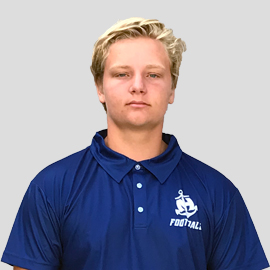 Kearns, RyanRyan Kearns and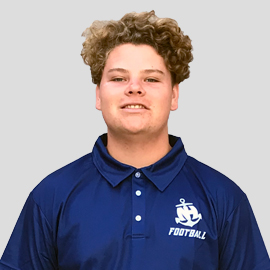 Schmitt, DylanDylan Schmitt. The offense has been at its best when an explosive passing attack is balanced with a productive running game. The rushing attack, however, has been inconsistent during the current four game losing streak. Sophomore runningback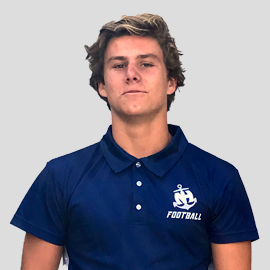 McCoy, JustinJustin McCoy is the team's leading rusher and has shown flashes of excellence when the offense is on balance. Junior receiver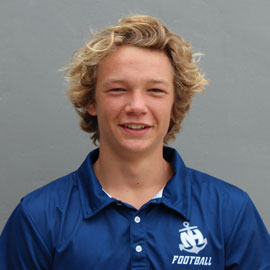 Goltz, AidanAidan Goltz has emerged as one of the top receivers in the Sunset League and is Harbor's most dependable offensive weapon.
The Barons have also been inconsistent on offense but showed big-play scoring ability in last week's Battle for the Bell 42-20 loss to Edison. FV junior quarterback Josh Stupin threw for 382 yards, including touchdown passes of 71, 76, and 80 yards against Edison. Senior Mathew Fuiava is the Barons leading rusher, averaging just over 60 yards per game.
The Harbor defense has been the team's strength throughout the season despite setbacks and lopsided scores. Led by senior captains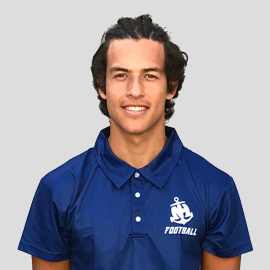 Phillips, JackJack Phillips,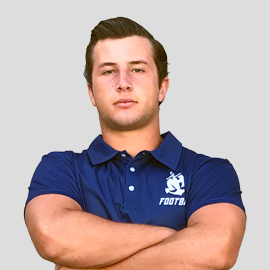 Bailey, BrianBrian Baily,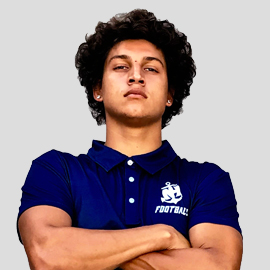 Galdamez, GabrielGabe Galdamez and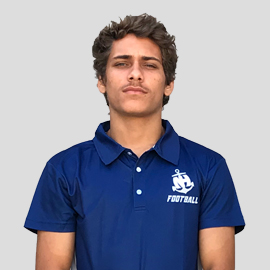 Cruz, RaphaelRafael Cruz, along with junior linebackers
Koste, ChadChad Koste (also a captain) and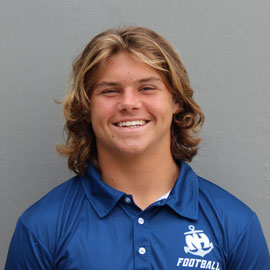 Brigandi, JohnnyJohnny Brigandi, the unit has been especially solid against the run. The defensive backfield has been inconsistent due to injuries (Cruz), personnel adjustments, and youth. The group has shown progress with the emergence of juniors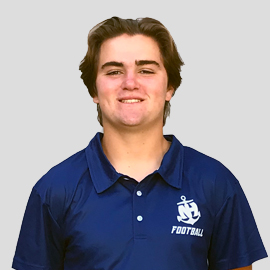 Duffy, BrendanBrandon Duffy,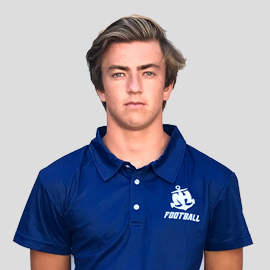 Morrison, MichaelMichael Morrison,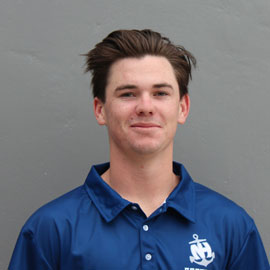 Hatfield, LukeLuke Hatfield and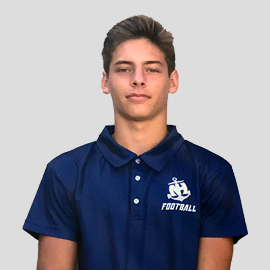 Muro, AustinAustin Muro. Senior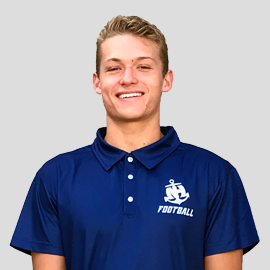 Reid, RoninRonin Reid has provided depth after switching from offense at mid-season.
Special teams feature excellence in the return game behind Cruz and junior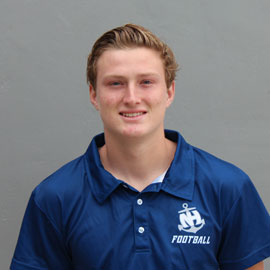 Binford, KyleKyle Binford while senior placekicker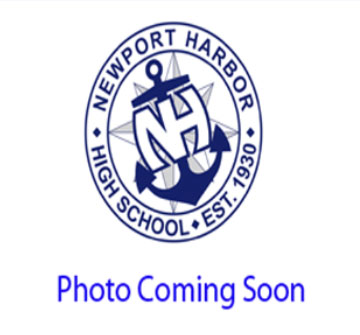 Starnes, JackJack Starnes has been consistent in splitting the uprights all season.
The Sailors have already eclipsed last year's win total and can double that with a victory Friday night. Lofthouse, who took over for revered 30-year head coach Jeff Brinkley, praised the seniors on this year's team for persevering and never giving up under an entirely new coaching staff. He expressed the highest priority in sending off the Harbor seniors with a win in their final game.
What: Newport Harbor at Fountain Valley
When: Friday, October 26, 7:00 pm
Where: Huntington Beach High School
1905 Main St.
Huntington Beach, 92648