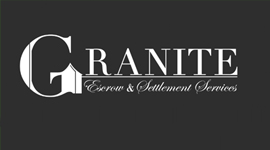 Granite Escrow and Settlement Services is a proud sponsor of Newport Harbor Football as a 12th TAR.
We are one of California's largest independent escrow companies on the basic principle to do one thing and do it exceptionally well. Granite Escrow been providing first class service to real estate professionals throughout the Southern California area since 2009.
From basic refinances to a residential resale, apartment complexes as well as commercial & industrial properties, REOs and Relocations, our escrow officers are well versed to close these transactions in a timely manner, ensuring our clients' needs are the top priority.
Check out our website at: https://graniteescrow.com/