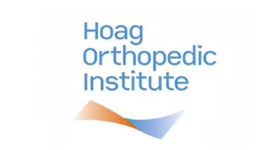 Hoag Orthopedic Institute is a proud sponsor of Newport Harbor Football as a 12th TAR.
Hoag Orthopedic Institute (HOI) was developed through a unique partnership between Hoag Memorial Hospital Presbyterian and a select group of Orange County based orthopedic physicians with many years of experience providing excellent care to orthopedic patients.
Our mission is to do the following: To restore, improve, and enhance the health and mobility of individuals with musculoskeletal conditions and diseases through excellence in care and outcomes, clinical innovation, research, and advocacy. We wish to be the trusted leader in orthopedic care and medicine, recognized nationally for our superior clinical outcomes, innovation, and patient value.
If you are in need of orthopedic care or would like to learn more, visit our website at: www.hoagorthopedicinstitute.com