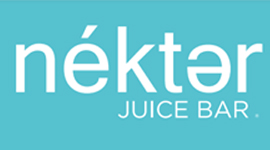 Nekter Juice Bar is proud sponsor of Newport Harbor Football as a 12th TAR.
A staple in the Newport Beach community, Nékter Juice Bar opened its first store on the corner of 17th and Irvine in 2010. The idea back then is the same as today… to use fresh, natural, and whole ingredients in juices, superfood smoothies, and açaí bowls.
Nékter Juice Bar's bright colored bowls make it hard not to smile! Oh yeah, and it does not hurt that everything on the menu tastes sooooooo good (and feels good, too).
Check out our website at: https://www.nekterjuicebar.com/