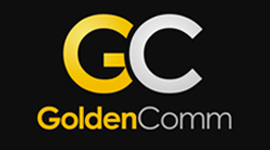 Golden Communications, Inc. (Aka GoldenComm) is a proud sponsor of Newport Harbor Football as a 12th TAR.
The Internet is a tool that levels the playing field for all companies, and GoldenComm helps medium and large companies compete in new and innovative ways. GoldenComm offers a variety of digital services such as web development work, B2B lead generation, e-commerce and back-of-the-house programming. We have four offices in Newport Beach, California, Salt Lake City, Utah, Wrocław, Poland and Pune, India.
As our CEO Jason Lavin likes to say… "We Make Websites Work Harder!
Check us out at: www.goldencomm.com